Our complete menu of over 100 products and services for local marketing is out! With our various promotional materials, we make sure to put your brand in the (local) spotlight, and online. Menuez offers its clients all the marketing support they need to grow their brand (locally). We do this by creating as much visibility as possible with our extensive range of products.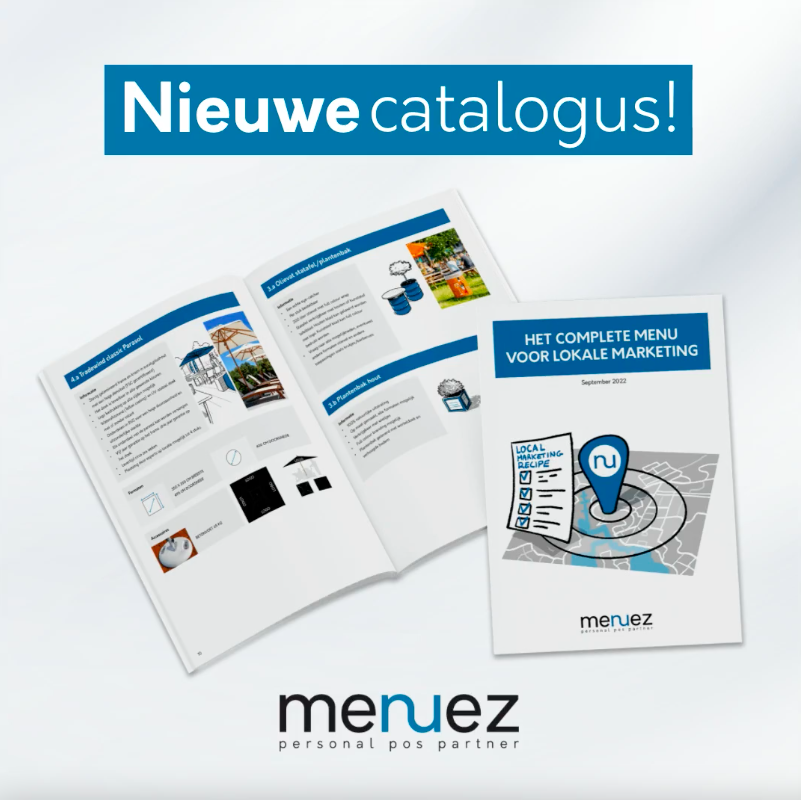 What's new?
From creation to fulfillment, Menuez takes care of all your POS materials. From personalized menus, price lists and posters to parasols, wall cladding and clothing. Menuez works exclusively with the best quality and the highest quality materials. In addition, Menuez offers a complete menu of online options for visibility around one location. The following products have been added to our assortment.
– Barrels: bar tables and planters, planters made of wood
– Expansion of parasol range including winter terrace
– Sidewalk signs
– Clothing, slippers, bags
– Engraving / lasering of wood, glassware
In addition to our POS materials, we have added our current online assortment, Menu Cards and Posters for the complete overview.
Local Marketing
For over 12 years, Menuez has risen to the challenge of coming up with innovative solutions for local marketing. We do that for many forward-thinking brands. Our Brand Management Platform gives your sales team 24/7 access to all (free) on- and offline promotional materials, image database/DAM and service tools. With Menuez, you give your local partners easy access to all the promotional materials they need to put themselves, as well as your brand, on the map.
If you would like more information about any of our products, please feel free to contact us. Our experts are happy to share their knowledge and experience.
Download the catalog here.