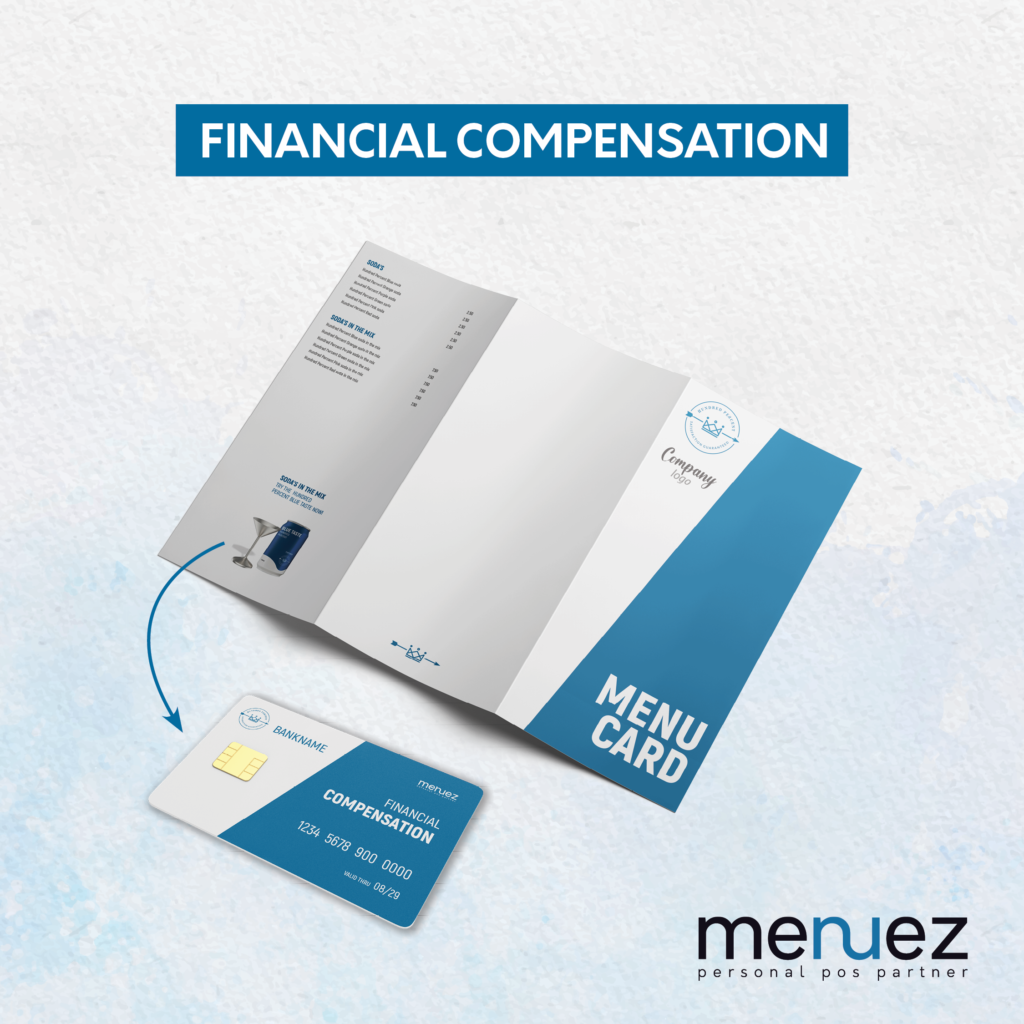 As a brand, you want to be visible anytime, anywhere. To achieve this, more and more brands are offering local hospitality entrepreneurs a financial compensation. This way, entrepreneurs have the freedom to choose promotional tools they need at that moment. With Menuez, your brand has the guarantee that its corporate identity will be save in all future POS-materials.
Visibility in exchange for financial compensation
Menuez offers the visibility your brand needs, without the costs for buying and managing stock of POS materials. That is exactly what brands achieve when they choose to offer financial compensation to local entrepreneurs. All brands need to do, is set the amount of compensation and specify which POS materials the money can be spent on. Choose from POS-materials such as personalized menus, price lists, posters, parasols and clothing, to online advertising campaigns and social posts. Everything is possible. Just choose and Menuez takes everything off your hands.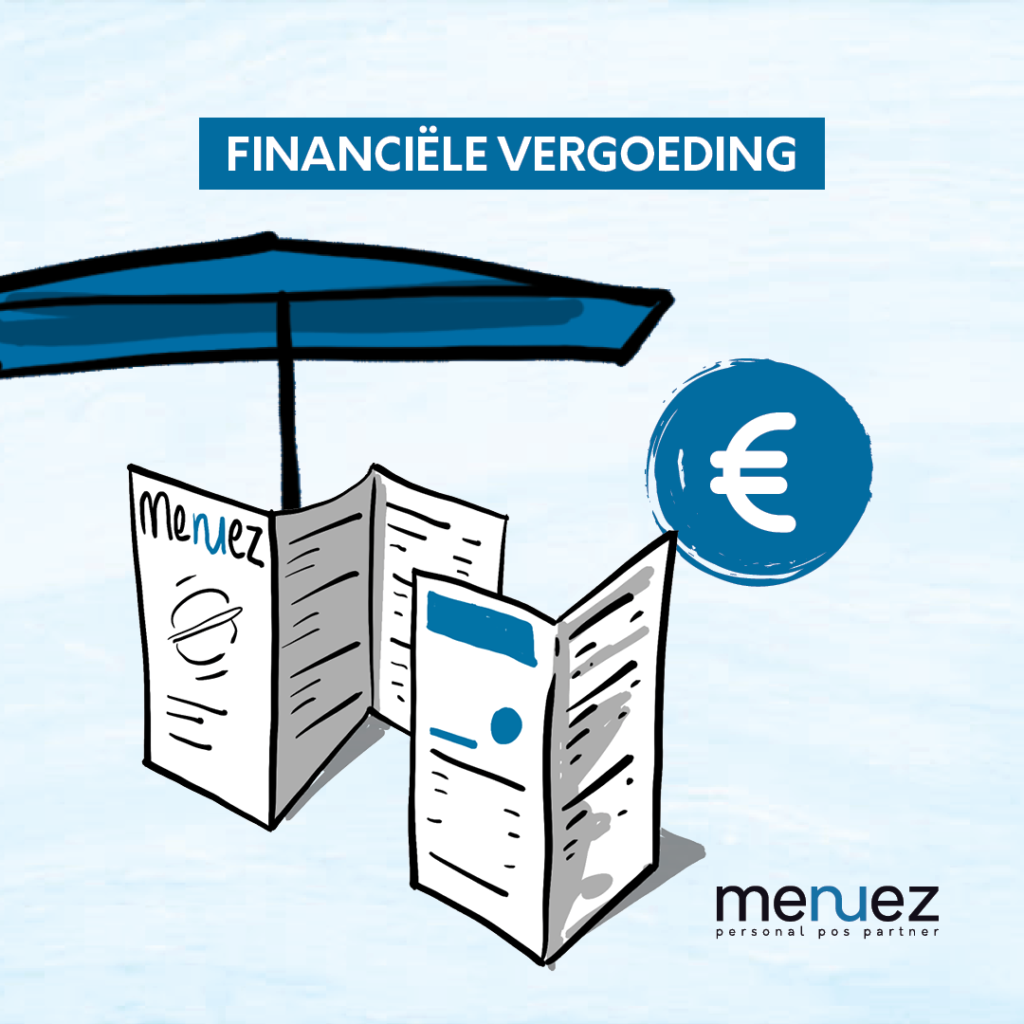 Monitoring corporate identity and financial settlements
After representatives have agreed with local partners on the fee and the supply of POS materials in exchange for visibility, Menuez takes over the project. We ensure that the entrepreneur receives the right briefing and monitor copy and right use of corporate identity in the design provided by the entrepreneur. Example of beverage card guidelines:
1. Minimum of 5 drinks of brand A with correct description,
2. One mood image of brand A.
Does the layout meet all requirements? Then we will proceed to take care of the financial settlement. Upon approval, Menuez sends an e-mail to the entrepreneur requesting his IBAN number. The entrepreneur will receive the agreed amount and the credit note within two weeks.
Would you also like to offer your customers financial compensation?
Are you curious to know how you too, as a brand, can reduce your costs and stock management, while increasing your local visibility? Then feel free to contact us. Our experts will be happy to share their knowledge and experience. Or plan your free demo right here;
https://go.oncehub.com/DemoMenuez.