Een mooi vormgegeven en gebruikersvriendelijke website is essentieel voor iedere horecaonderneming. Een website is namelijk niet alleen het visitekaartje van de zaak, het is ook een belangrijk platform waarop de reserveringen binnenkomen. Om horecaondernemers te helpen bij het professionaliseren van hun website, vroeg Vermaat ons een CMS te ontwikkelen waarop hun locaties heel gemakkelijk hun eigen website kunnen beheren.
Mooie website met een handig reserveringssysteem
Iedere horecaondernemer en ieder restaurant is uniek. Maar de wensen en behoeften op het gebied van websites vertonen ook veel overeenkomsten. Ze willen allemaal immers een mooie website met een handig reserveringssysteem. Om lokale horecamanagers hierbij te ondersteunen kunnen de locaties van Vermaat via het platform van Menuez heel gemakkelijk hun eigen website aanpassen.
Veilig en gebruikersvriendelijk CMS
In het veilige en gebruikersvriendelijke CMS kiest de marketingafdeling van Vermaat de stijl van hun website, om deze vervolgens zelf heel gemakkelijk aan te passen aan de eigen look-and-feel.
Iedere websitetemplate bevat standaard:
Een onbeperkt aantal pagina's.
De mogelijkheid om plug-ins te gebruiken als bijvoorbeeld een reserveringsmodule.
Een logisch en gebruiksvriendelijke opbouw van de pagina.
Verder is iedere website responsive opgebouwd zodat deze automatisch goed wordt weergegeven op alle apparaten (computers, laptops, tablets en mobiele telefoons). Ook hoeven de ondernemers zich geen zorgen te maken over de beveiliging (SSL), de AVG-privacyverklaring en updates van de website. Ook dat wordt door ons opgepakt.
Vermaat begrijpt dat zijn horecamanagers liever bezig zijn met het restaurant dan met de website, daarom hebben wij het meest gebruikersvriendelijke CMS ontwikkeld dat er bestaat. Moet er iets op de website worden aangepast zoals de openingstijden of het menu? Dan kunnen ze dit in een paar tellen via de app op hun telefoon of via hun laptop aanpassen. En komen ze er alsnog niet uit? Dan staat onze telefonische helpdesk altijd voor hen klaar.
Websites van diverse locaties
Om je een idee te geven van de websites die tot nu toe zijn gebouwd, hierbij een aantal voorbeelden:
Website in de spotlight
Een van de websites die we graag uitlichten, is die van https://www.restaurantwils.nl/, het restaurant met een Michelinster in Amsterdam. Wat met name op de website van Wils opvalt, zijn de prachtige foto's van de gerechten en de gebruikersvriendelijkheid. Bezoekers van de website zien in een oogopslag waar ze de belangrijkste informatie kunnen vinden.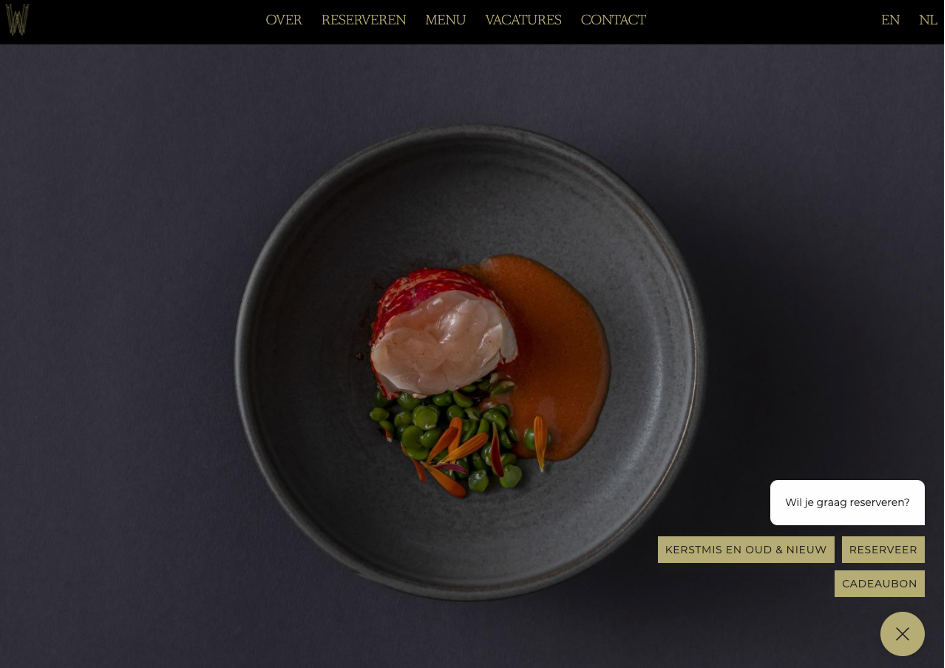 Meer weten?
Ben je benieuwd of de tool ook voor jouw merk en lokale partners toegevoegde waarde kan hebben? Neem dan gerust contact met ons op. Onze experts delen met plezier hun kennis en ervaring.